Phew, busy week. In the middle of updating presentations and making sure demos work!
Here's a few of the articles that I've managed to read this week…
Containers: The Future of Database Infrastructure?
Joey D'Antoni (b|t) takes a look at containers
Open-sourcing gVisor, a sandboxed container runtime
Google have open-sourced gVisor, a sandboxing technology for containers
Network start-up and performance improvements in Windows 10 April 2018 Update and Windows Server, version 1803
MS Networking blog on the recent changes to Windows Containers
Microsoft's Azure Container Service Goes GA
Azure Container Instances have gone out for GA!
Managing SQL Server in Linux Containers with dbatools
My 24 Hours of PASS Session
And this from XKCD 🙂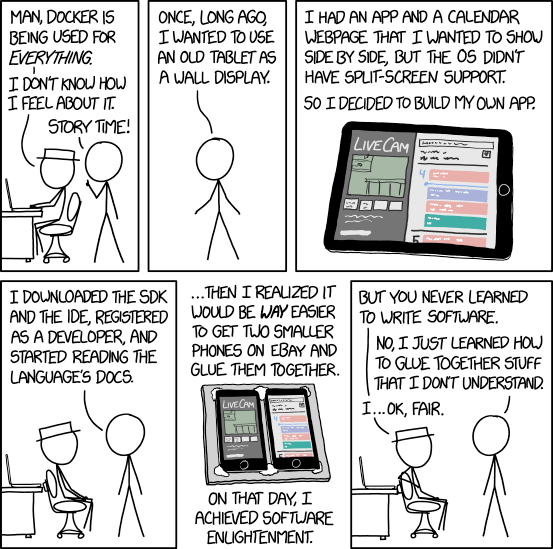 Have a good weekend!